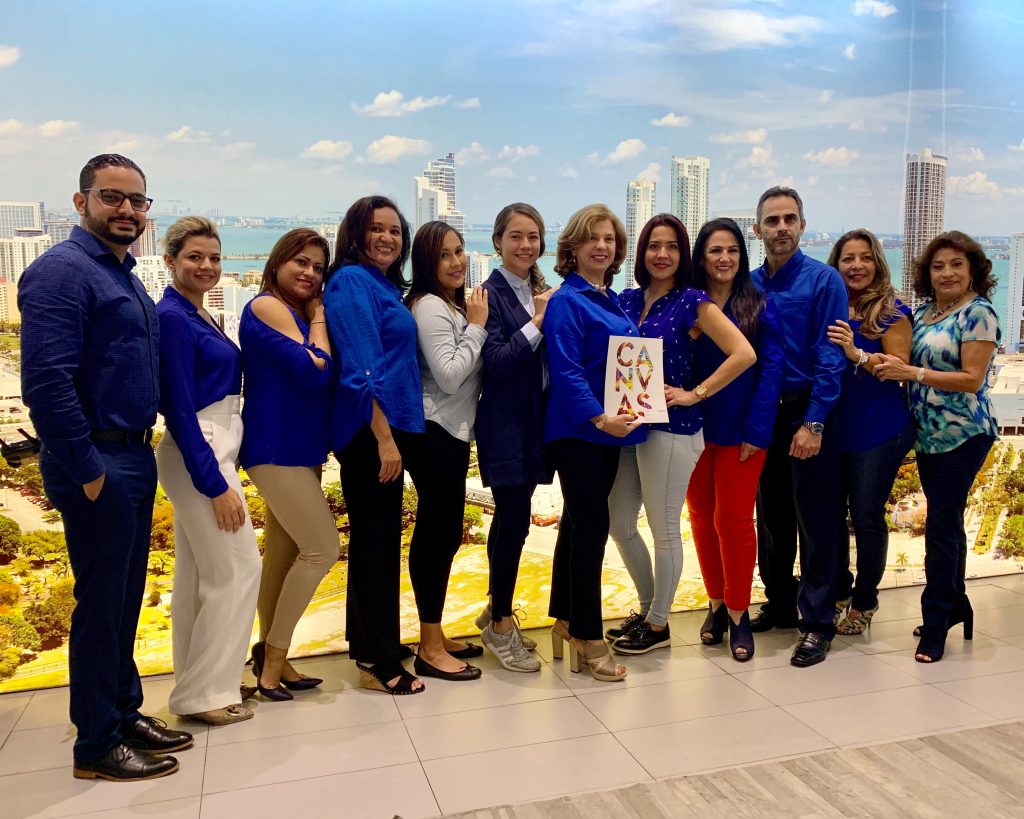 Today, we had the great privilege of visiting CANVAS Miami for an exclusive brunch and tour of the long-awaited property- located in the heart of the up and coming Arts+Entertainment District. We're extremely thankful for our partners at CANVAS for putting this together for our team. We started our morning off with a thorough presentation made by In-House Sales Executive, Giselle Vergara recapping on everything this neighborhood will have to offer within the next 5 years including the Miami World Center, new Miami Bridge, Brightline Station and unlimited entertainment, dining, and shopping options.

It's unbelievable how much Miami will be transforming right before our eyes. Nothing beats this location right now- which is conveniently located between all of Miami's key neighborhoods such as Midtown, South Beach, Brickell, Wynwood and the Design District.

We then moved right along on our tour of CANVAS' amenity floor and deck, rooftop area, and of course the gorgeous unit options with grand skyline views. Some of the countless amenities we got to experience today included the sun deck, racquetball court, music room, screening room & theatre, indoor/outdoor yoga garden, full gym, and sauna. Additionally, all unit options had floor to ceiling windows, top of the line kitchen cabinets and super convenient kitchen layouts that we absolutely loved and could not stop taking pictures of!

Check out some of our snapshots from our visit and make sure to contact us should you be interested in a tour of this property.

About CANVAS-
Location: 1630 NE 1st Avenue. Miami Fl 33132
Unit Options: Studio, 1BD/1.5BA+Den, 1BD/1BA, 2BD,2BA
Short Term rentals available
Up to 97% financing available